The focal point for the PRM stand was a large screen with a Virtual Reality system showcasing some of their recycling installations, products and projects which was a great attraction and one that promoted brilliant interaction and prompted questions from all those who had a go! In between demos with the VR headsets there were videos playing which had been shot around the country at client sites and at PRM's Head Office produced by us here at IMPACT 20twenty.

If you have a materials recycling or waste problem, PRM Waste Systems can offer the solution. They have an enviable reputation for cost effective solutions for industrial waste and recycling problems. Their extensive range of recycling equipment gives their clients the power to optimise their waste segregation, handling, storage and transportation.
PRM are actively involved in researching and developing innovative technology, they work alongside their clients and suppliers to develop new solutions to existing and emerging difficulties. Get in touch with them to find out more.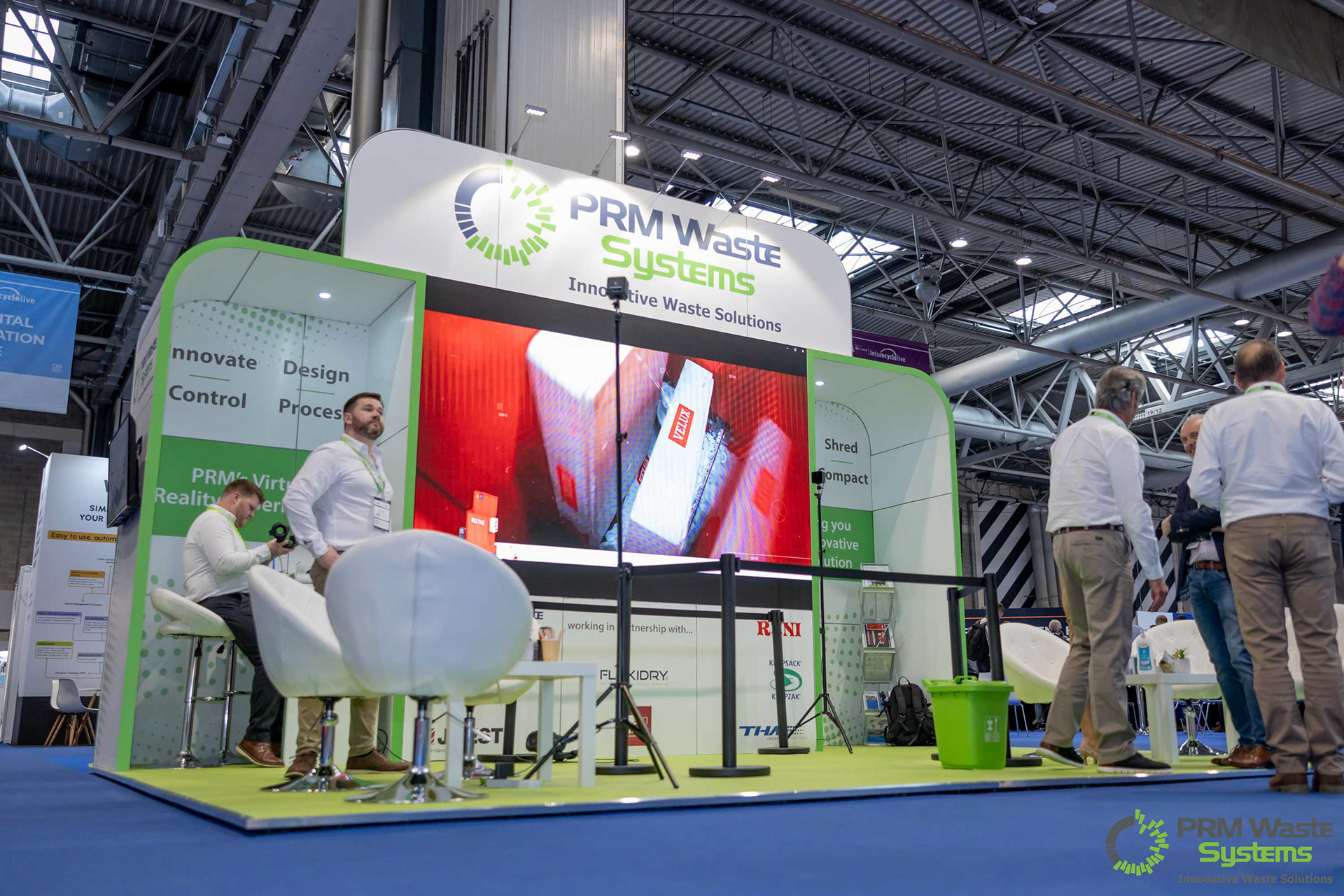 If you need any event, exhibition, conference get in touch. We are specialists at capturing the perfect mix of content whilst ensuring not to make a nuisance of ourselves or getting in the way. Rather, we actively help, where we can, with anything that you might need help with, from a common sense point of view, during the course of the event to help ensure it runs as smoothly as possible.  
Get in touch with how we can help.