The NEW Scott Cinema at NORTHGATE Yard has officially been opened today, Monday, October 24, 2022. Costing £16million (including restaurants and ten-pin bowling), boasting 7 screens of movies to choose from and a cafe and bar area in the Cinema, this is certainly a talking point and great news for Bridgwater and the surrounding area. There has been a slight delay on the opening of the cinema itself due to seating not arriving in time but Don't Panic Mr. Mainwaring, the cinema will be open from the evening of Friday 28th October, so get your
tickets
to see your chosen movie! 
Luxury and contemporary, guests will be able to have the best in digital cinema in all 7 screens which feature either 2k and 4k resolution, wall to wall screens and Dolby Atmos and Dolby Surround 7.1 sound systems delivering fully immersive, powerful and dramatic audio.
There is also a luxury studio experience with sofa seating and reclining seats which we're very much looking forward to.
The cinema boasts some edgy exterior design. Some people love it, some people not so much. We, here at IMPACT towers, love it, know it'll bring some much needed focus back to the centre of Bridgwater and we can't wait to check it out properly soon!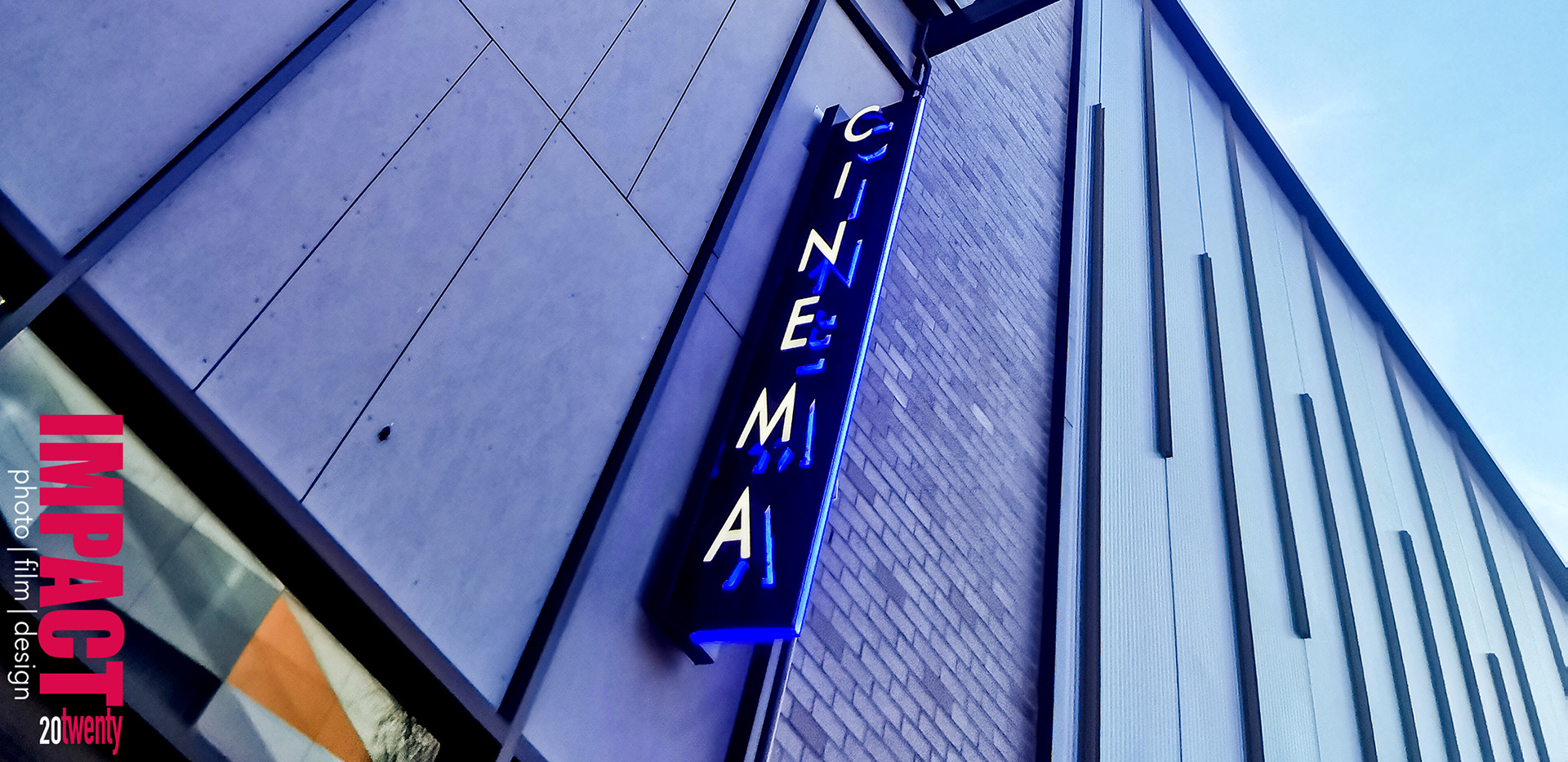 If you want to see photos from the opening, check out Jeff Searle's
page
and photos on Facebook (click the photo to go through to Jeff's page).
(from Sedgemoor District Council)
The £16million leisure regeneration project Northgate Yard site officially opened earlier today, (24 October)
In a nod to the history of the site a horse and dray were on site as a reminder of the past when this area was home to brewers, Starkey, Knight and Ford, whose logo can still be seen on old pubs in and around the town and was the inspiration for the Northgate yard logo.
From Tuesday 25th October visitors can enjoy Brewery Field, a rejuvenated town-centre green space including parkland, and an urban wetland and the brand-new children's play park.
The new 115 space car park with electric vehicle charging hub is now also open to the public. Visitors are invited to take a look around the new Scott Cinemas from 25th October and drop into its cafe-bar, open from 9am until 5pm daily.