The origins of the annual carnival in Bridgwater can be traced back to the Gunpowder Plot of 1605, when, unhappy with the Protestant King James I (to put it mildly,) a Catholic group led by Robert Catesby planned to kill the King by blowing up the House of Lords during the State Opening of England's Parliament. They failed in their attempt when one of the conspirators, Guy Fawkes, was discovered guarding 36 barrels of gunpowder (just havin' some mates over for a bit of a quiet gathering Officer, honest). He was sentenced, along with seven other conspirators, to be hanged, drawn and quartered (big ouchie). That story is well known to everyone, however what is not so widely known is that it was King James I and his parliament who decreed that the events of 5th November 1605 should be commemorated annually with the lighting of bonfires, a tradition which is celebrated across the nation to this very day. Since 1881 (pandemic years except) a parade has happened very year and nowadays, an estimated 150,000 people visit Bridgwater Carnival each year to view the spectacle that is believed to be the largest illuminated carnival in the world!
Maybe it was because Bridgwater was staunchly protestant back in the older days that the townsfolk celebrated the new decree with greater vigour than anywhere else, creating a tradition of widespread merrymaking on the annual anniversary of the fifth November. Or maybe it was just an excuse to enjoy an evening of fun around the bonfire before the long, cold nights of winter really set in.
Whatever the reason might be, those celebrations that started over 400 years ago have now grown into the magnificent, world renown, event which takes to the streets of Bridgwater each year in early November.
On to this year's Carnival and 
Bridgwater Guy Fawkes Carnival
 really had a fantastic day organised in areas of the town centre before the main parade and it was great to be in town with such a great atmosphere before the main carnival procession - didn't get any photos as knew Jeff would have it covered and true to form, you can see some of his work embedded from his facebook page opposite.
The JUBILEE PAGEANT Cart,
Jubilation
', which was last seen 5 months ago, when it formed part of the Queen's Platinum Jubilee Pageant celebrations in London on the 5th June, was at Bridgwater Carnival (5th November) in memory of Her Majesty the Queen. 
Griffens Carnival Club had the honour of leading 'Jubilation' - which reflects regal elements of the monarchy - through the streets of Bridgwater. Phone photos because...well...Candy Floss Emergencies (don't ask).
It should be noted that we never intended to actually get any photos or video of the carnival as it's never been something we've ever gotten involved in but with the office's prime location for a base - which turned out to be a great private carnival party space - aswell as access to all of our camera kit, as well as a unique angle to see and shoot some of the carts from so we thought "why not?". Not all the carts were photographed...sorry if you were missed. If the Carnival want to get us involved next year in an official capacity then of course it would be full professional coverage.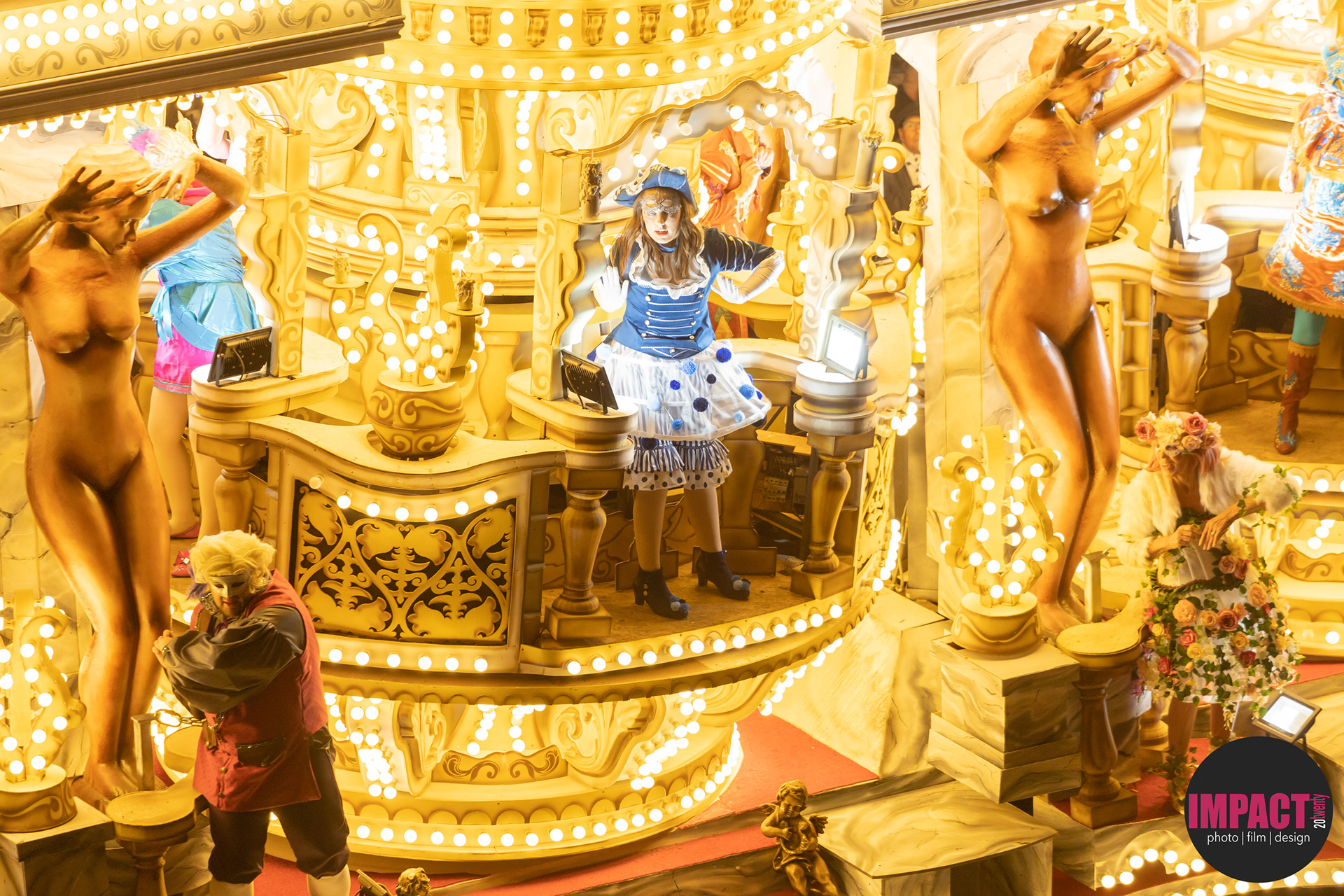 Bridgwater Guy Fawkes Carnival Overall Winner was 'I Wanna Rock' by Ramblers Carnival Club (Winner of the Ker Cup for the top local feature cart).
There were some fantastic carts this year but Ramblers really pulled this one out of the bag!  A true assault on the senses of engineering, lighting and a BIG soundsystem blasting out Queen "We Will Rock You" (could hear it coming from miles away), smoke, multiple moving parts within already moving parts, high energy, great costumes, no faults or breakdowns (that we saw) and more coloured lights than the entirety of Blackpool illuminations which changed hue with every beat of the music. It really was a combination of the best of the spirit of Bridgwater Carnival with technological advancements in lighting and sound. A very close second for us was Gremlins CC with Feast of Fools.
These are all web friendly images. If you would like to license or get prints, please use the form at the bottom of the page to get in touch. A % of all orders will go to the Bridgwater Carnival Charity.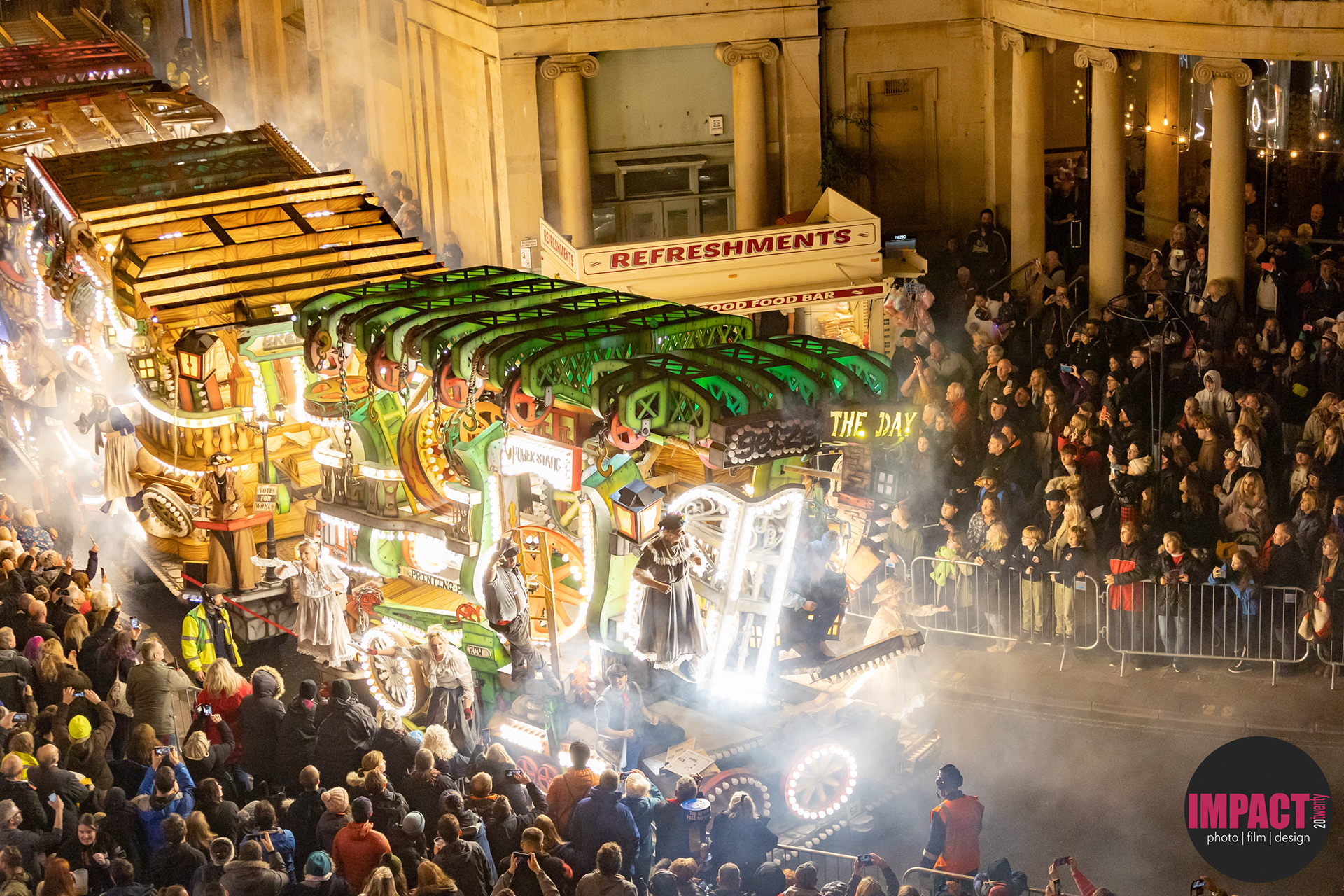 Where else in the world would you find a bunch people (one from each of the carnival clubs) in nothing but boiler suits, gloves and hardhats holding on to a massive firework?

If you would like to license any of these images or get prints, get in touch. A percentage of all orders will go to the Bridgwater Carnival Charity.